Counseling Program
We believe in the power of relationships so our counseling program, supported by the Collaborative for Academic, Social, and Emotional Learning framework, includes one-to-one support to guide academic achievement, post-secondary planning, and personal growth.
International Curriculum
We believe that student agency truly makes a difference in learning. We are now an IB PYP candidate school moving towards authorization in this academic year. In addition, the school is now authorized to deliver an Advanced Placement curriculum in addition to being an Advanced Placement testing site.
Achieve Excellence
We believe learning is an active pursuit so each child is supported to achieve excellence and engage in action and service to the community and engagement with our many cultural groups.
Boarding and Day Programs
We believe in the power of inclusion, so we invite students from Xiamen and the surrounding community to our state-of-the-art boarding facility with a capacity of 200 students for students in grades 6-12.
Community
We believe the world is our classroom and so we embrace partnerships with the community and parents to provide a foundation for success built on Global Connections, Global Community, & Global Leadership.
English Language Learners
We believe in the power of language to open the doors to the world, so we provide scaffolds for students acquiring English as an academic language through our English as a Second Language program.
Learning Spaces
We believe in the power of innovative spaces to influence learning, so by design students access state-of-the-art academic and athletic facilities including an Asian Games grade track, an outdoor football field fitted with world-class artificial turf, a rock-climbing wall, gymnasium, and fitness center.
Student Agency
We believe in developing independence in students through choices so, we provide a broad and differentiated program that nurtures talents and interests, builds knowledge of self, and promotes student agency.
---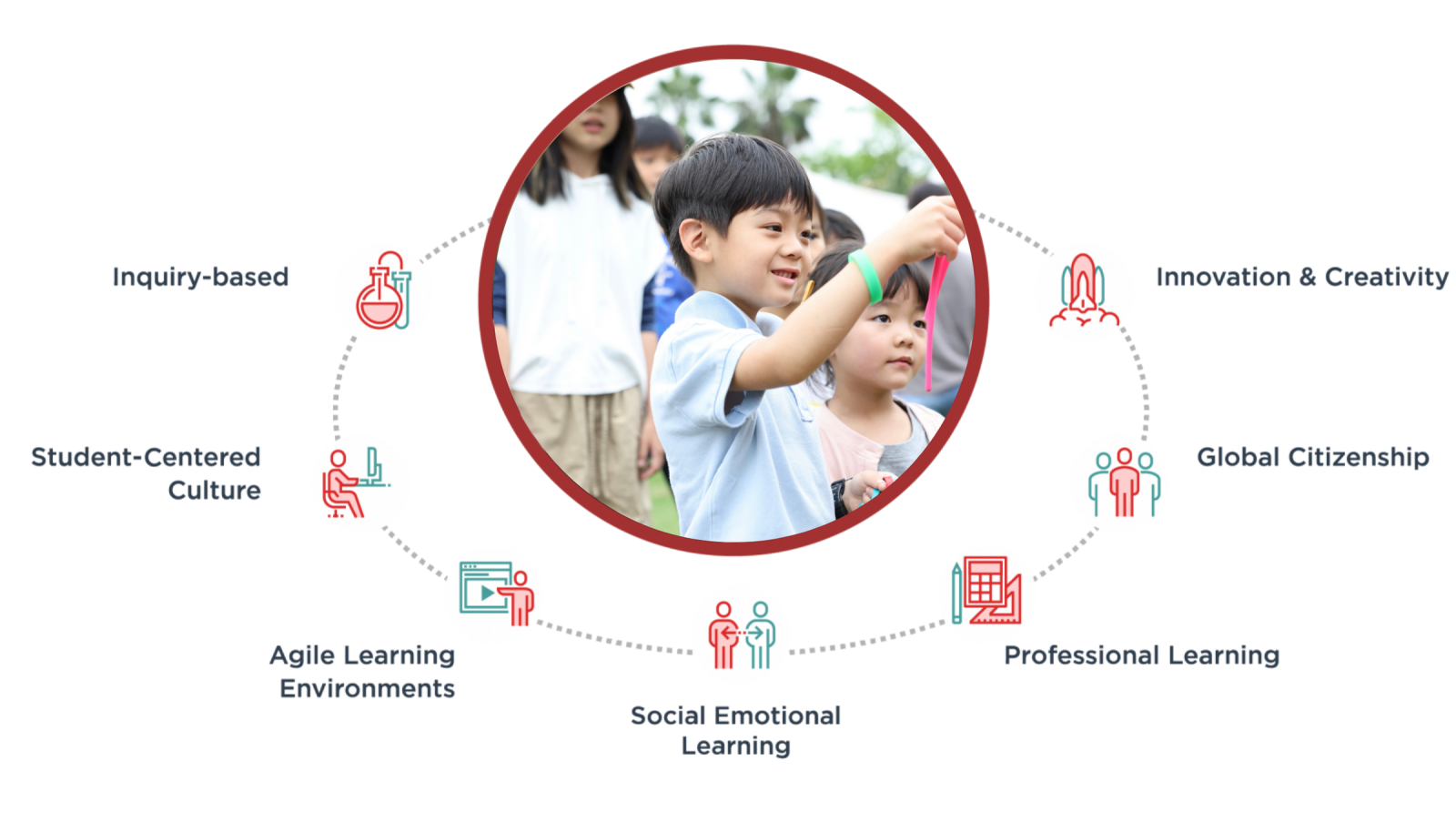 ---
Early Childhood
The Early Childhood program serves students 2 ½ - 5 years old and develops students' literacy, numeracy, and social-emotional growth while students learn in English and Chinese.
---
Primary School
Students in Primary School construct their knowledge through inquiry-based learning in a curriculum developed around the International Baccalaureate Primary Years Programme.
---
Secondary School
Based on inquiry, secondary school students are guided by Common Core standards and Advanced Placement classes are provided in high school.
---
Explore AXIS
AXIS prepares students for a world that is interdependent, complex and unpredictable through the intentional partnership amongst pedagogy, curriculum, technology and space. We invite you to visit our campus and become inspired by the distinctive design of the learning spaces and see first-hand how AXIS has reinvented school.
September 15 @ 8:30 am

-

9:30 am

Finally, this Friday, we had our First Whole School Assembly of SY 23-34! This assembly was organize...

September 8 @ 3:00 pm

-

4:30 pm

This Friday afternoon, we gathered at the AXIS campus for the first Parent Forum of the 2023-2024 sc...

August 28 @ 3:30 pm

-

4:30 pm

Video: AXIS SY23-24 – ASA Cycle 1 This Monday, the first cycle of the After School Activities (ASA...